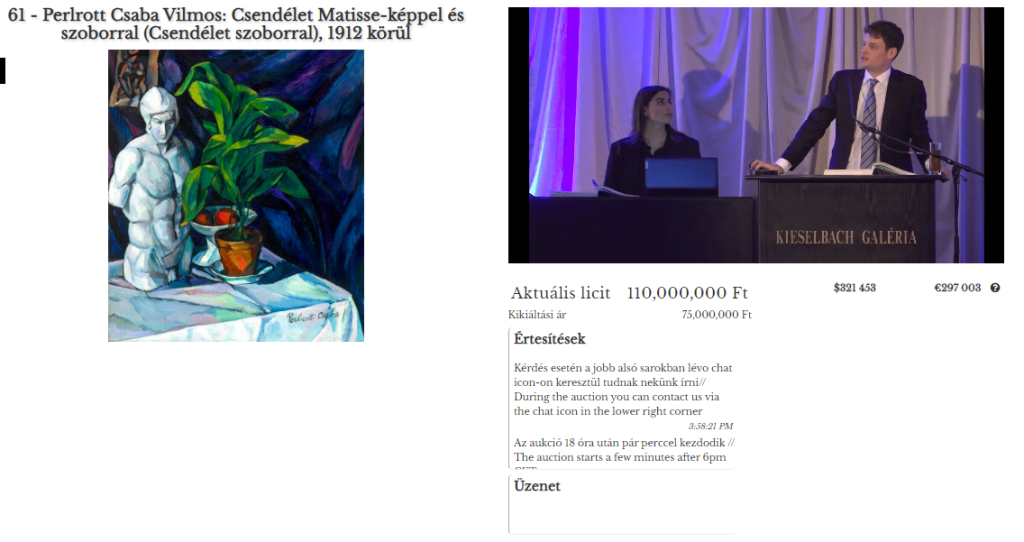 Yesterday, one of our valued customers from Hungary hosted a remarkable auction on their very own platform, showcasing the potential and advantages of having an independent auction system.
This unique success story serves as a testament to the benefits that owning your auction platform can offer, regardless of your location or the scale of your operation.
Unlocking the Potential of Independent Auctions
In an increasingly competitive world of art and antique auctions, it's natural to question the necessity of external auction portals. The success story from Hungary reveals that you don't have to limit yourself to relying on third-party platforms. Instead, you can take control of your auctions, from commission rates to branding, and create a unique experience for your clients.
Auctioning on Your Own Terms – The Hungarian Example
This Hungarian auction house's decision to host their auctions on their platform allowed them to eliminate the extra commission costs typically associated with third-party platforms. They demonstrated the power of independence and flexibility, enabling them to design auctions that truly catered to their clients' needs.
Reaching Global Heights
While the case study originates from Hungary, the lessons learned and successes achieved can be applied globally. Auction houses worldwide are discovering the potential of managing their auctions independently, and you can too. Owning your auction platform provides the flexibility to reach a global audience and host various auction formats, ensuring that you can tailor your platform to meet your unique needs.
Maximizing Control and Branding
The Hungarian success story underscores the value of full control over the auction process. When you own your platform, you can shape your brand, commission rates, and customer interactions precisely as you desire. External platforms often limit the auctioneer's control, but with your platform, you have the power to create a truly unique and memorable experience for your clients.
Experience and Expertise
Our extensive experience in the auction software industry, spanning more than two decades, has helped auction houses worldwide achieve success. We've been privileged to be a part of some of the most significant auction platform success stories, and we bring that expertise to you.