Celebrating a Remarkable Event: Auction Experts Powers Classic Car Auction – The Palmen Barnfind Collection!
Auction Experts proudly celebrates the Classic Car auction – The Palmen Barnfind Collection. We are thrilled to have provided our cutting-edge software, enabling Classic Car to showcase their extraordinary collection and create a truly unforgettable event.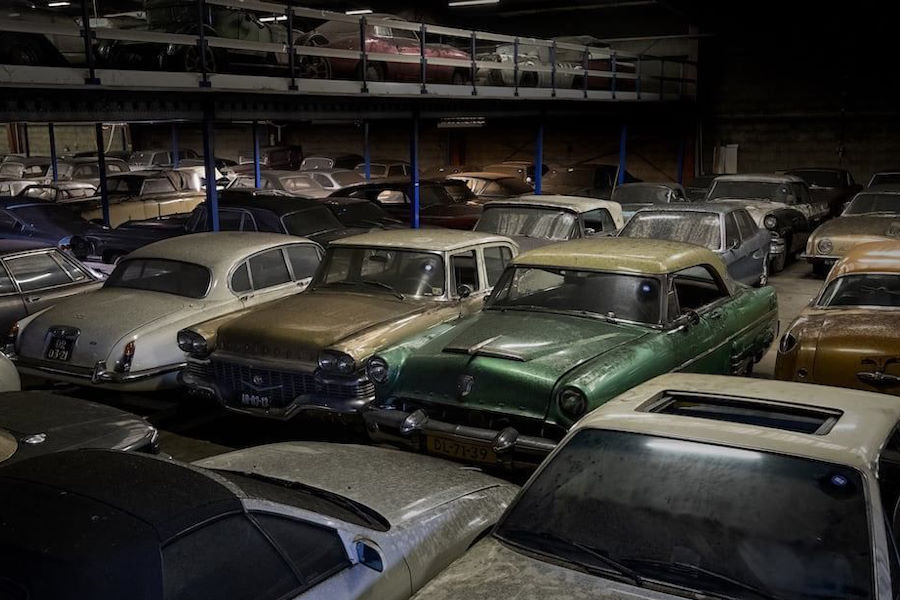 At Auction Experts, our passion for classic cars runs deep, and we are delighted to have played a important role in this remarkable auction hosted by Classic Car.
From the initial stages of development to the final countdown, our dedicated team has worked tirelessly to ensure a seamless and unforgettable experience for both Classic Car and
passionate bidders.
Throughout the process, our software has been the driving force behind this auction's success. We incorporated advanced features and functionalities to enhance the bidding process,
captivating participants and fueling their excitement until the very last bid.
We take pride in, not only delivering outstanding software, but also providing unparalleled customer support. Our team has been addressing inquiries and ensuring a smooth and seamless
experience for Classic Car and The Palmen Barnfind Collection.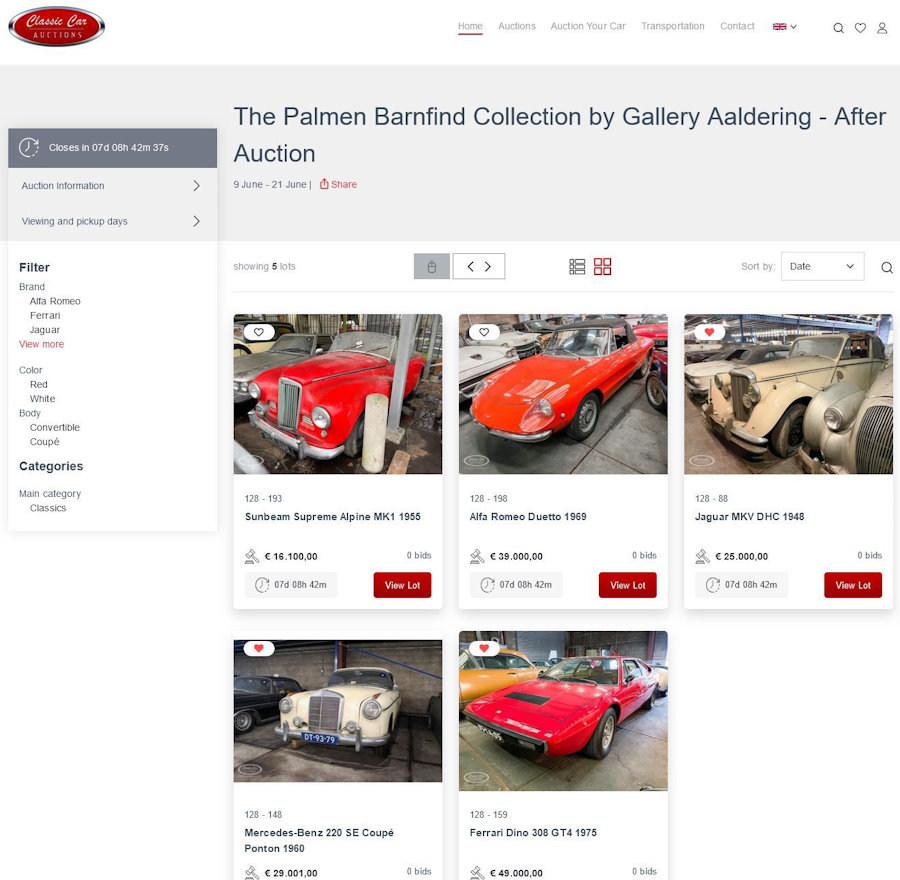 As the final bids are placed, we extend our congratulations to Classic Car for curating The Palmen Barnfind Collection and reaching this momentous milestone. The success of this auction
reflects the combined efforts of Auction Experts and Classic Car, and we are honored to have been a part of this historic event.
We want to thank all the passionate bidders who participated, adding their enthusiasm and energy to this incredible auction. The classic car community never ceases to amaze us with their
unwavering dedication and love for these automotive treasures.
As the curtains close on The Palmen Barnfind Collection auction hosted by Classic Car, we eagerly await the next chapter, eager to continue serving Classic Car and the entire classic car
community. Thank you for being a part of this remarkable journey!